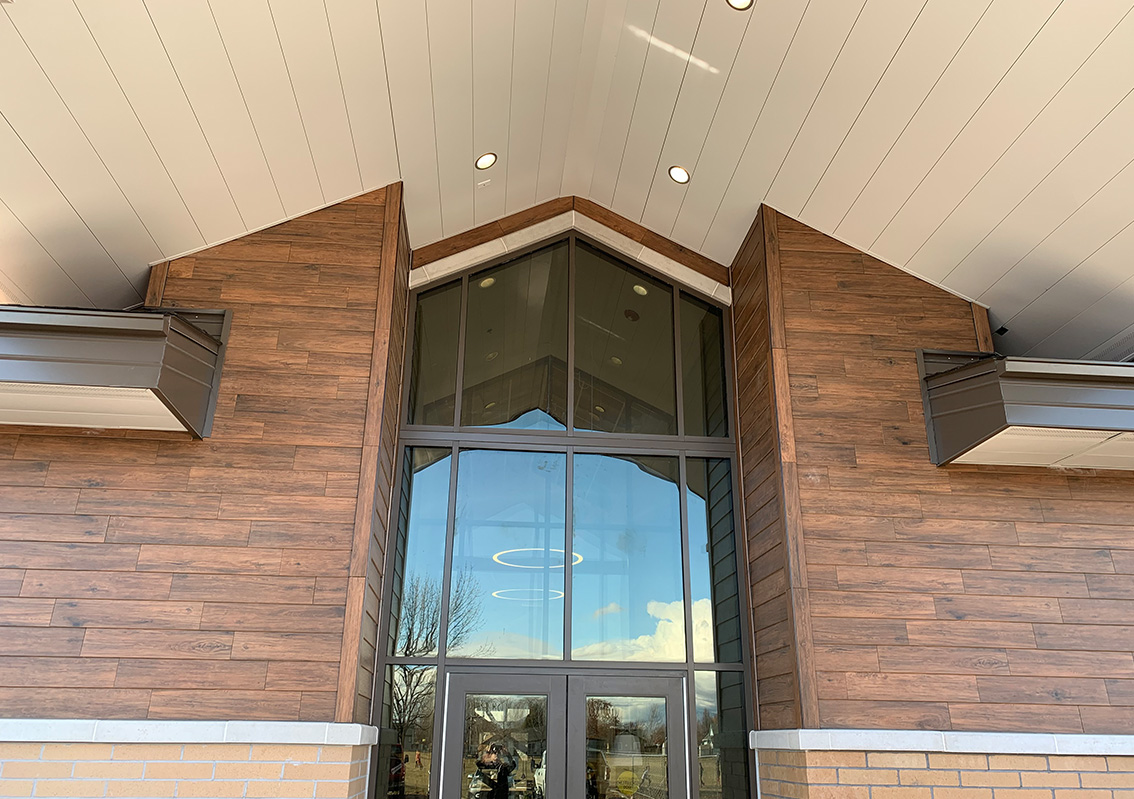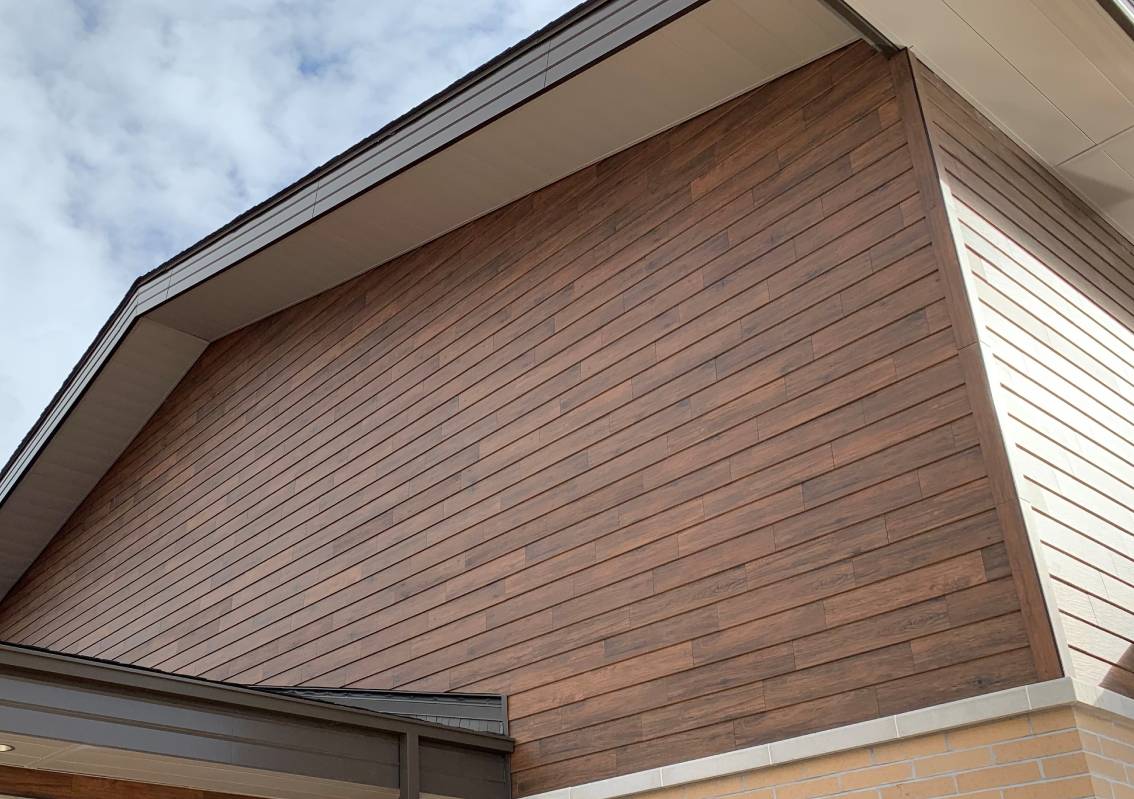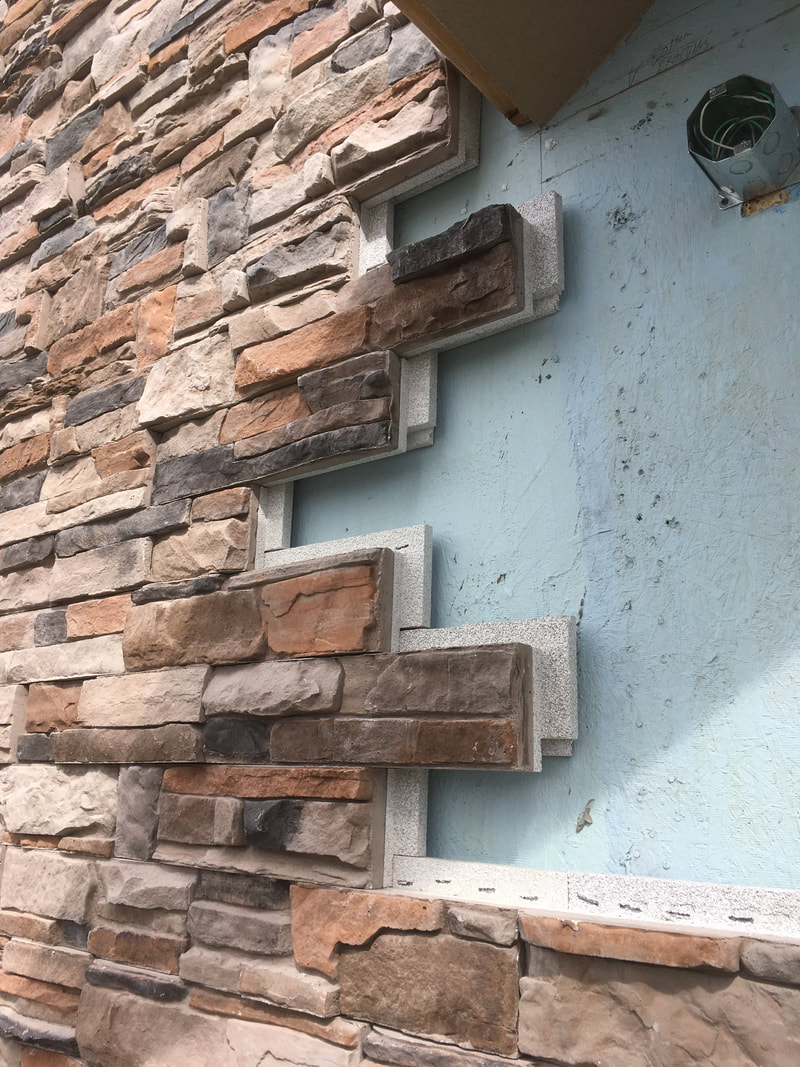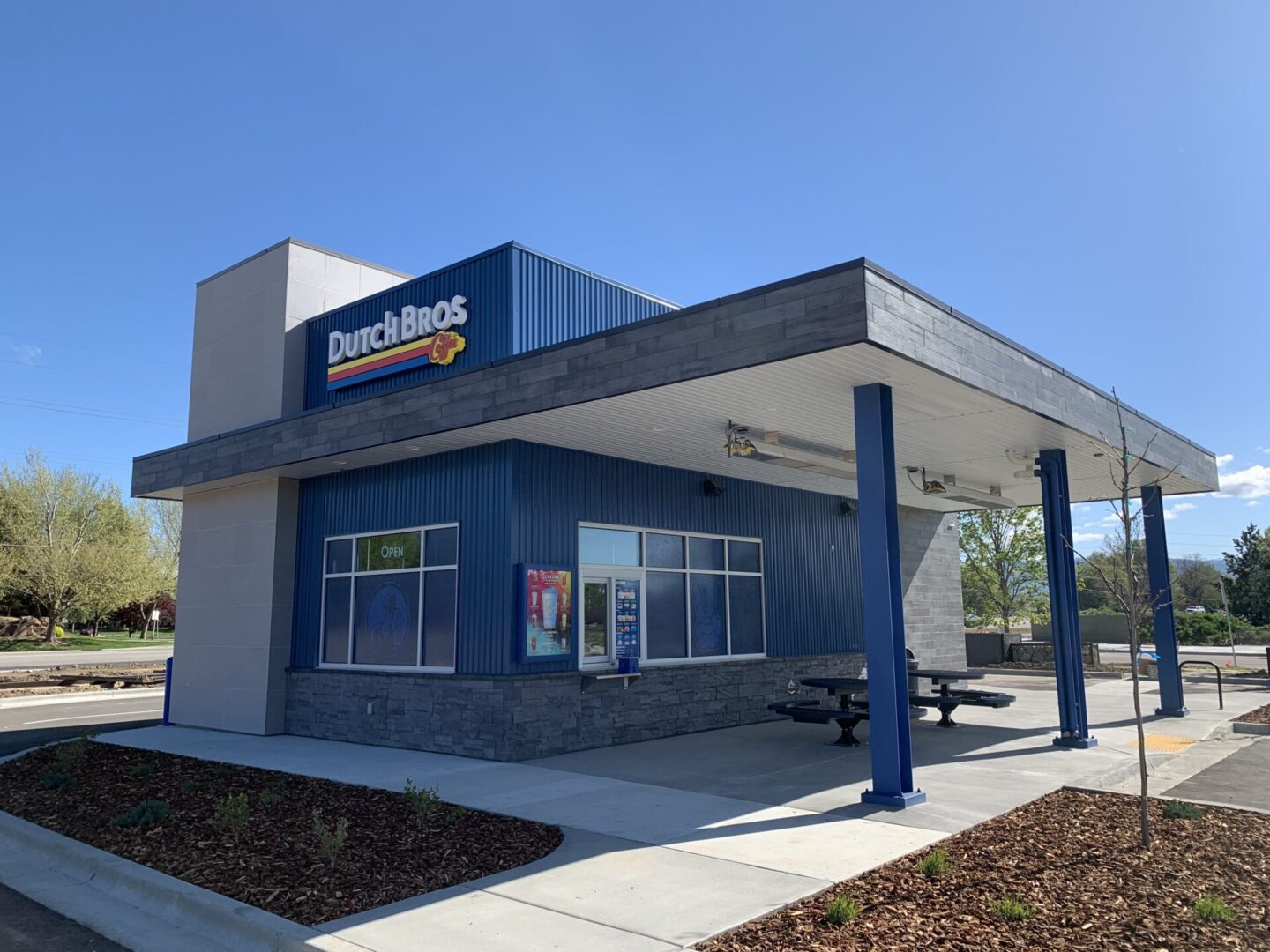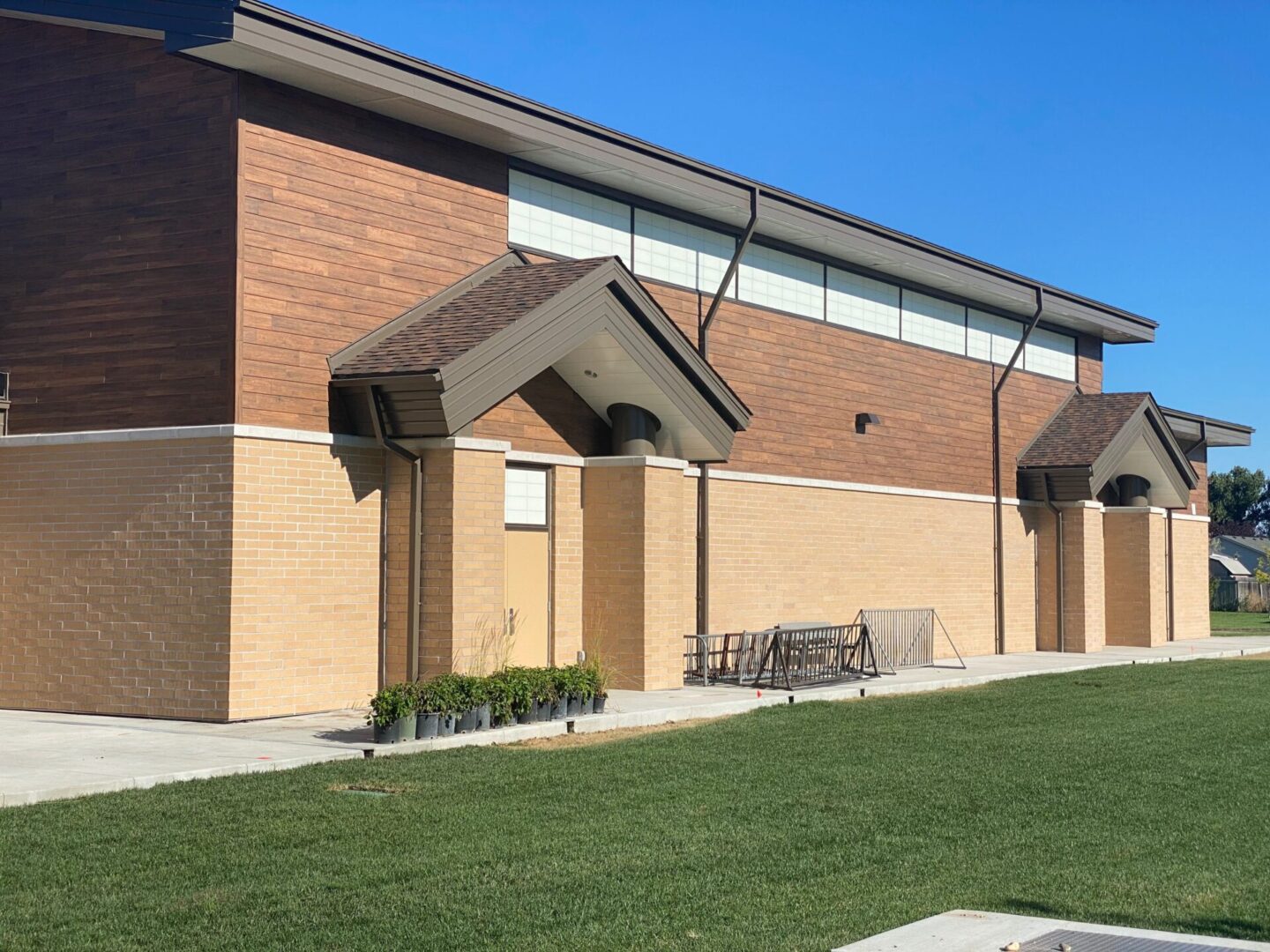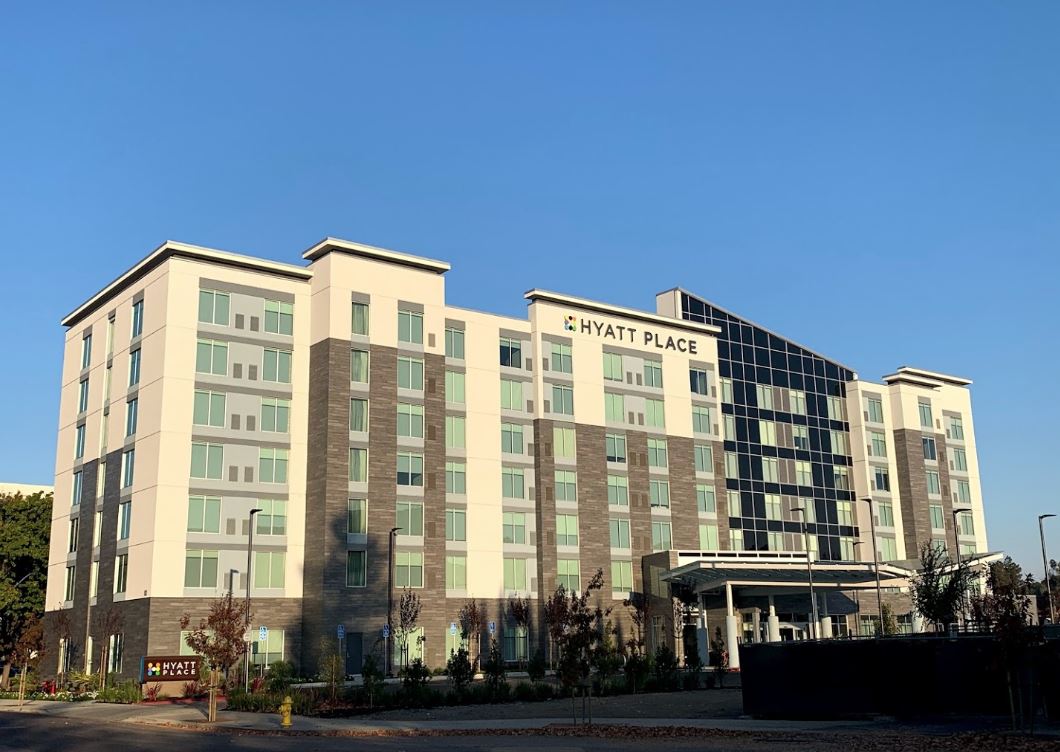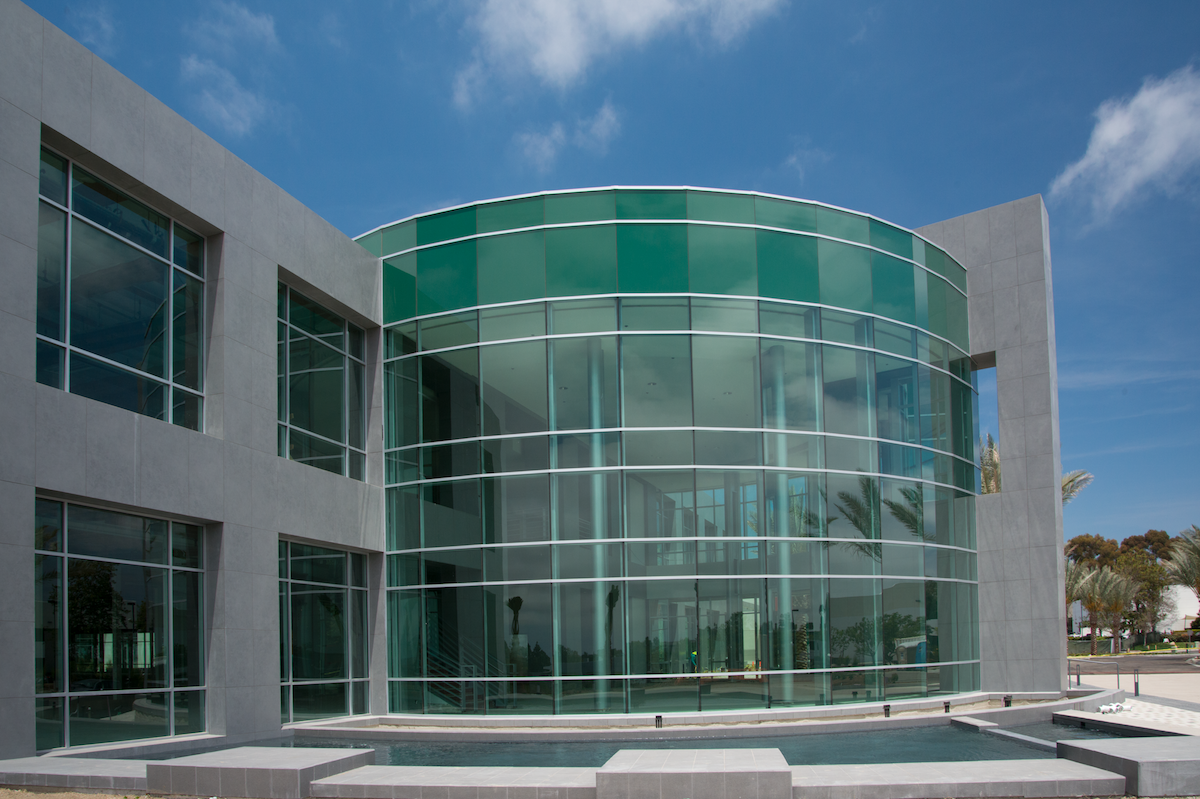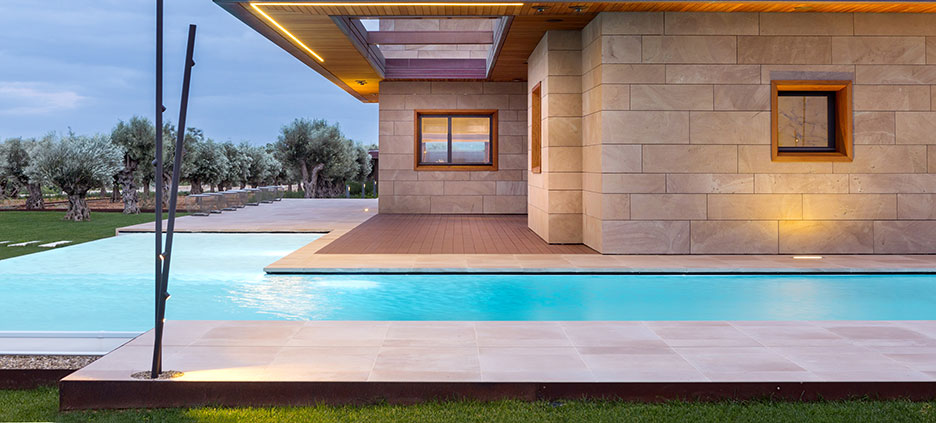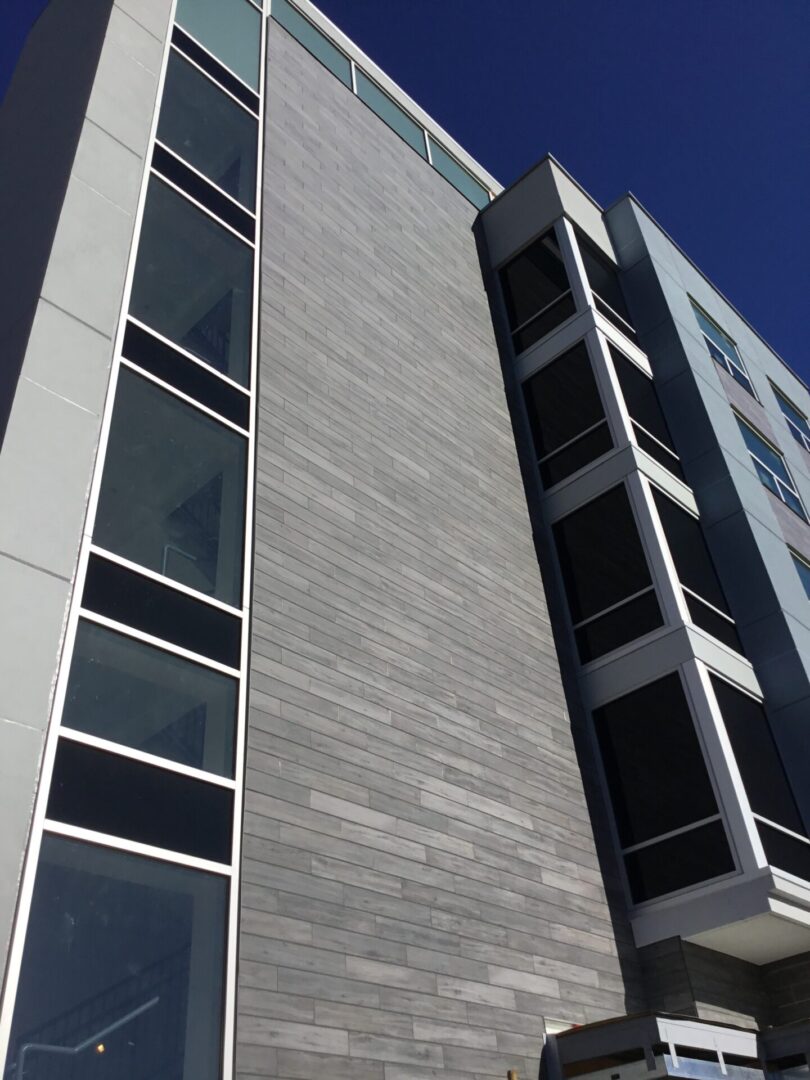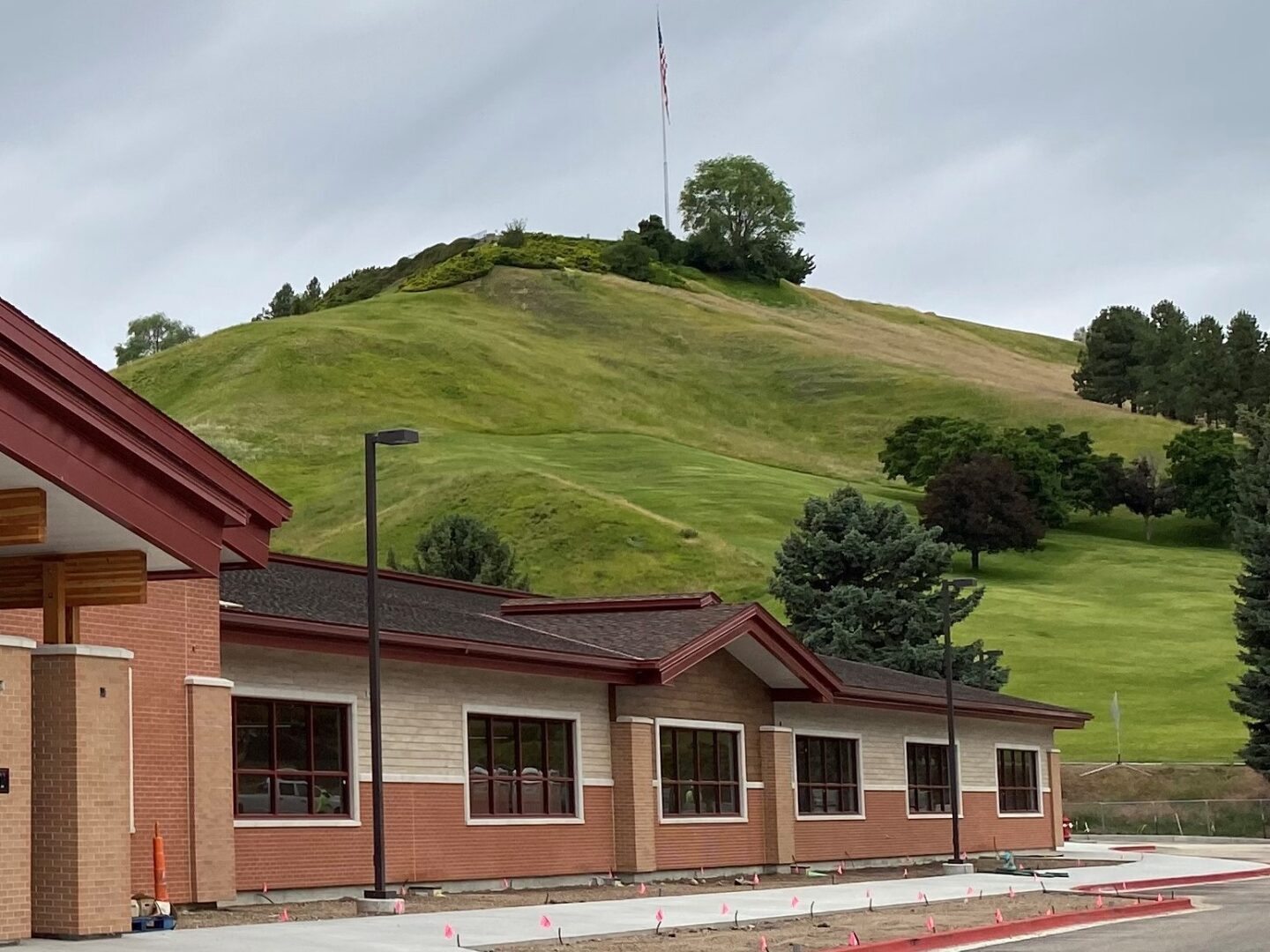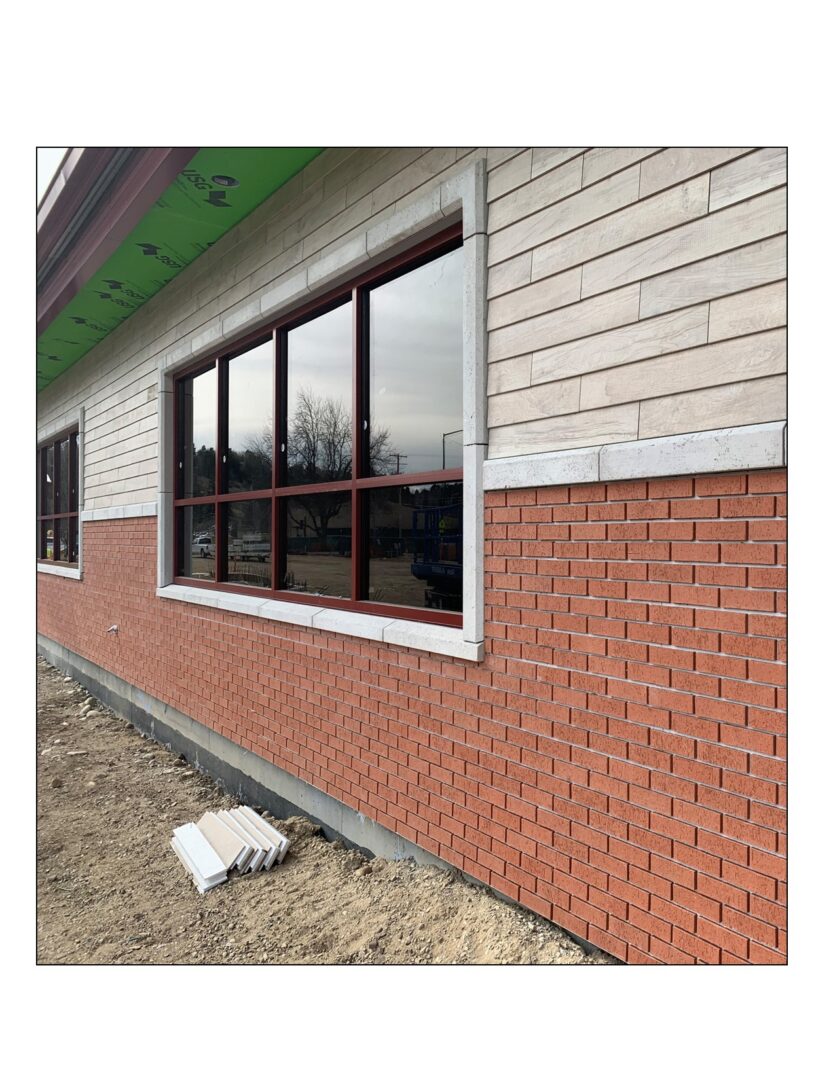 Insulated, Mortar-less Stone, Porcelain, & Porcelain-Brick Panels
CastleRock insulated panels combine a continuous insulated interlocking panel with real engineered stone, porcelain, or brick to create a one-piece panel system.
Features:
Economical
Fast & easy to install without complicated brackets or rails
Mortar-less installation eliminates the mason
Installs with staples or screws to sheathing, studs or concrete
Can be installed in most any weather conditions.
Insulation Values from R-5 to R-30 save energy & money
Never requires refinishing, painting, etc.
Shortens construction cycle time & keeps workspace clean

US patent #8,176,701 B2, Canada patent#2,588,294
CastleRock Porcelain, Brick & Stone panels are a tough, durable porcelain and engineered stone fascia bonded to a super high density EPS foam panel designed to meet continuous energy codes. The panels have a 360 degree ship-lap 1-1/2" interlocking tongue and groove with a "swedge" lock seal. The patented system has a hidden fastener design that does not use complicated brackets or rails. This makes it a fast, easy to system that can be installed by most anyone in most any weather conditions. The product has over 15 years of proven field experience. The exterior finishes are designed for "zero" maintenance other than periodical cleaning for appearance purposes. CastleRock Products are truly a step above all others.
Insulated
Lap Siding & Flush Siding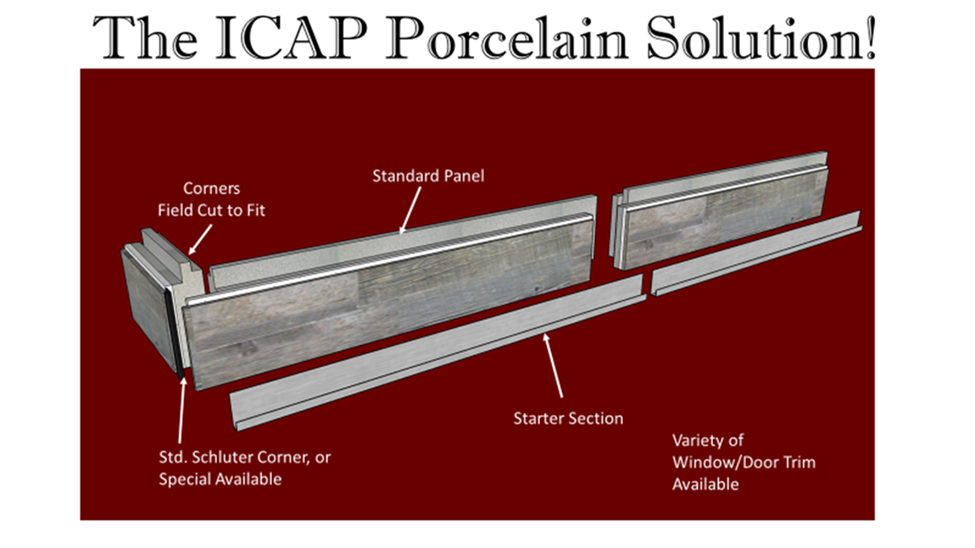 Insulated Porcelain Brick Panels
InsulStone/QwikStone Insulated Panels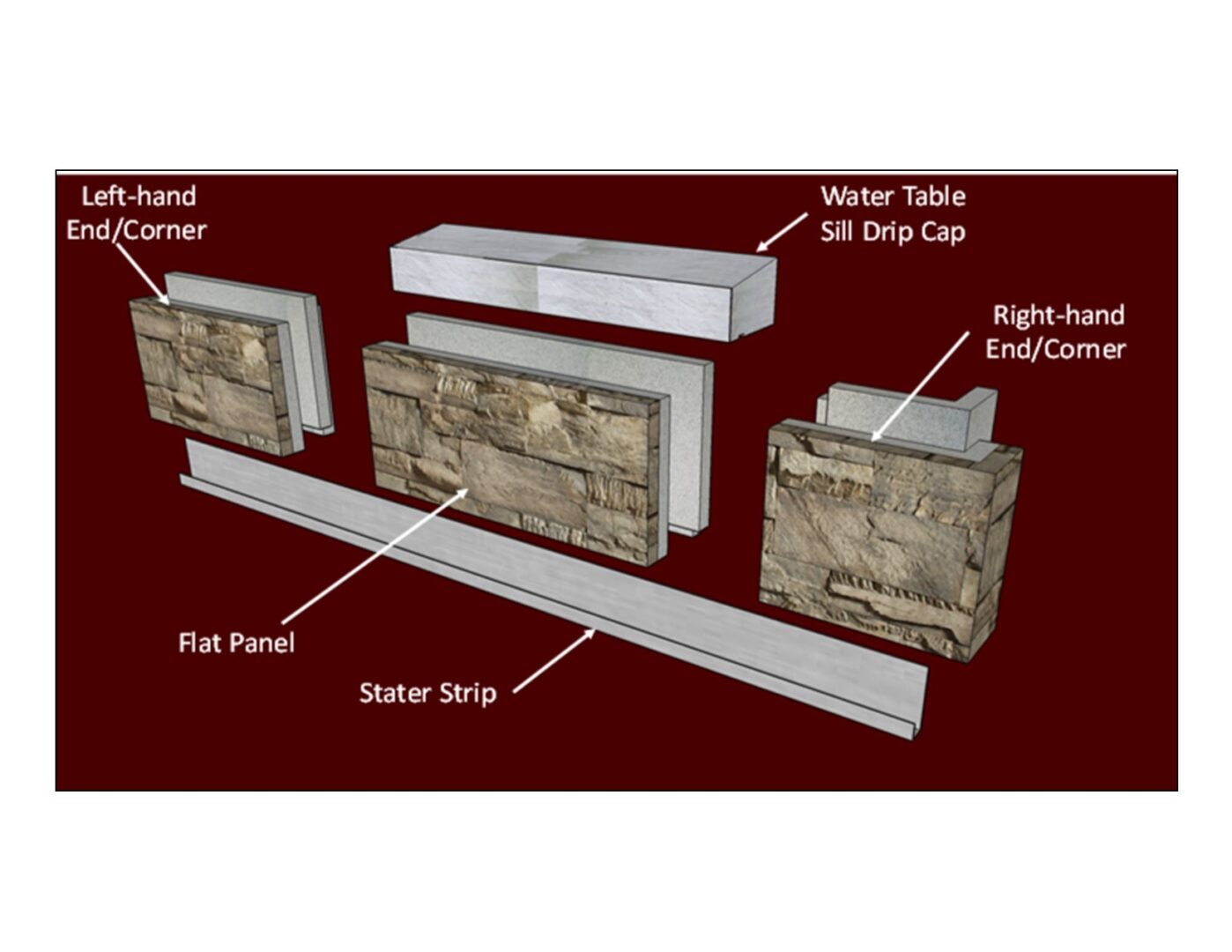 Manufactured by: InsulStone, Inc.
DBA CastleRock
Phone: 208-895-8557
Email: info@castlerockx.com
300 E. Franklin Rd.
Meridian, ID 83642