Porcelain is the hardest, most fireproof, fade & scratch resistant, building material we have today. Styrofoam is one of the best insulative & longest lasting insulations we have. Put them together with CastleRock's Patented Zero thermal transfer, Fast & Easy installation system & you have the best, most economical, durable high performing exterior siding system available.
Porcelain Flush & Lap Siding in numerous sizes, styles & colors!
"When only the best will do!"
Features:

Insulated, mortar-less porcelain panels interlock for fast, easy one-piece installation
Waterproof, stain-proof, scratch-resistant, dent-proof, fire resistant
Mechanically fastens to the wall with hidden staples or screws
Lap & Flush Siding Styles up to 24" x 120"
Corner, window & door trim
Graffiti resistant panels never require painting

Porcelain Panel Sizes up to 24" x 60"
Now a fast, easy way to get that expensive "quarried" stone look with 24" x 48" low maintenance insulated porcelain panel. The low cost installation eliminates grout, mortar & lathe. No complex bracket or rails, just interlock the 1-piece, insulated panels & staple or screw to the wall. The hidden ship lap joint seals to repel water & controls expansion/contraction. The finished product is a beautiful, economical porcelain cladding with a lifetime finish that never needs repainting.
Panel sizes range from 12"x12" up to 24"x60". There are numerous granite, marble and other stone, solid & textured porcelain looks to choose from. The best for less!
Green Feature "Self-cleaning" Series
An economical Porcelain that removes automobile emissions from air & cleans itself!
A 1,600 sq. ft. wall on residential building removes daily automobile emissions (NOx) of approximately 12 cars driving 30 miles/day. A 10,761 sq. ft. wall on a commercial building removes daily automobile emissions (NOx) of approximately 80 cars driving 30 miles/day. It offers Graffiti resistance & a self-cleaning feature using sunshine and rain to wash the walls clean. The finish never needs recoating. All of this on a fast, easy to install insulated wall panel.
Large Format Porcleain up to 56" x126" (Click Link Below for Colors)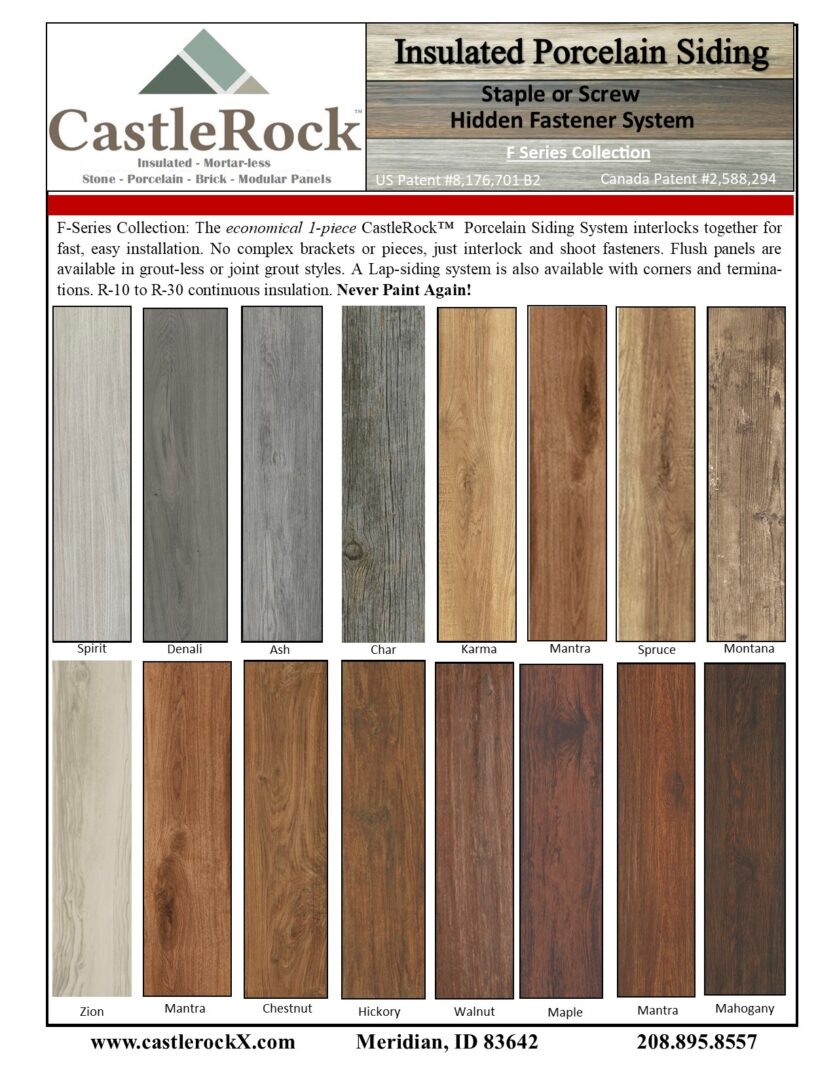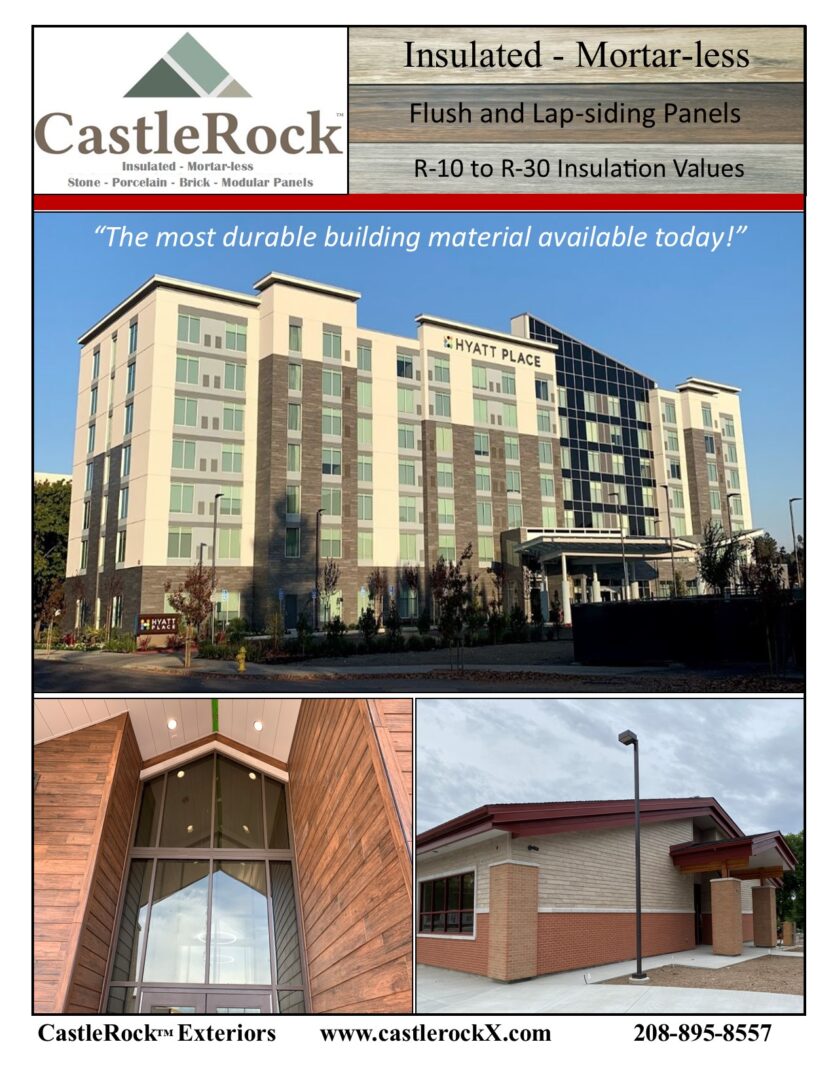 Porcelain Plank Siding up to 12" x 48"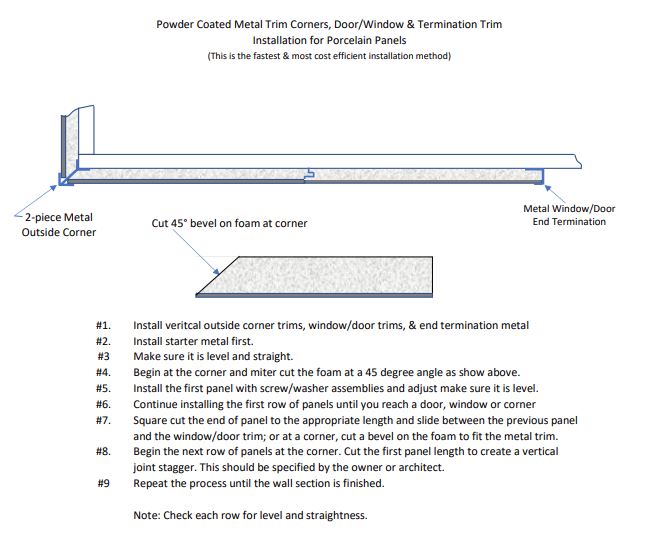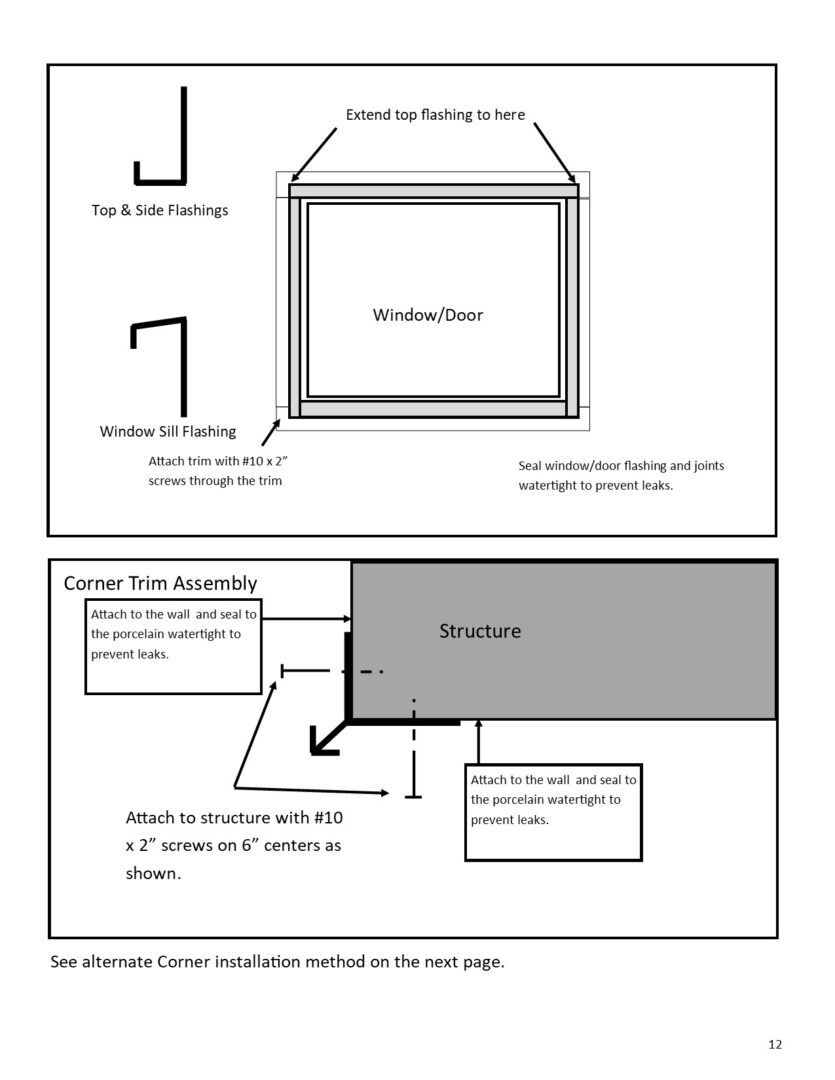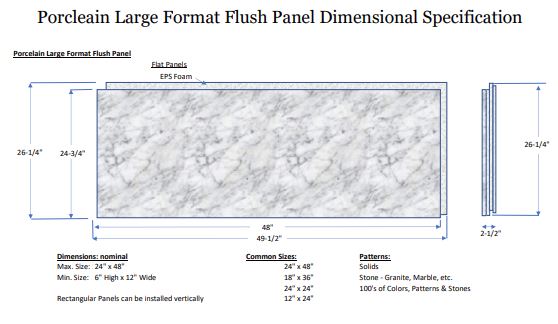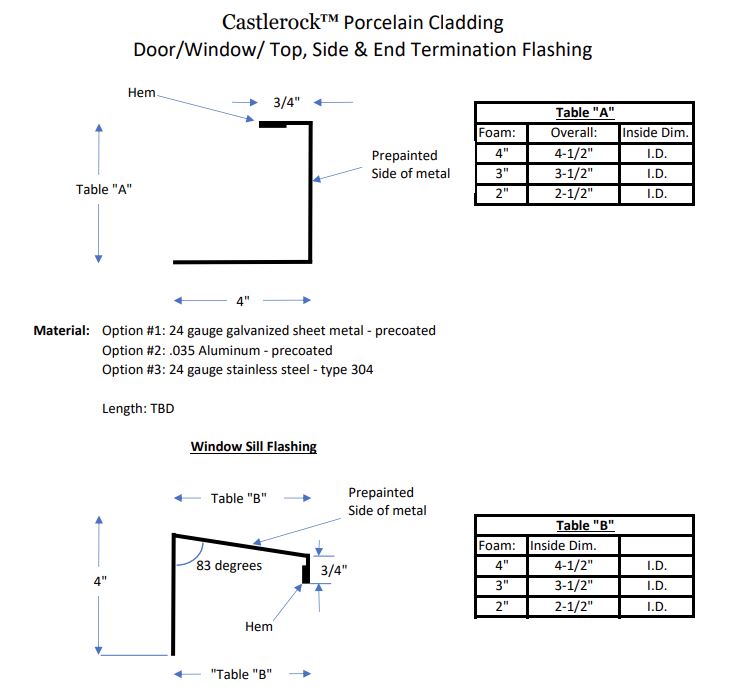 Architectural Details and MasterSpec 3-part Specification available in Resources page or contact us at 208-895-8557
Drop us a line today for a free quote! Send Plans or sq.ft. of area to be covered & lin. ft. of corner to info@castlerockx.com or call 208-895-8557 to talk to an estimator