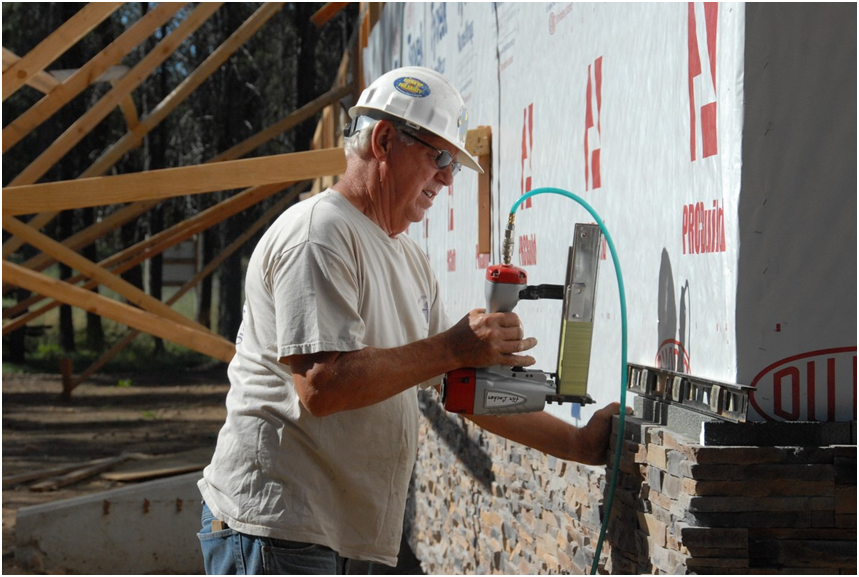 Qwik-Stone™ & InsulStone™
CastleRock™ offers 2 series of mortar-less, insulated stone panels:
Qwik-Stone™ is a thinner, more economical panel with 1" thick EPS & is only available in R-5 insulation. The thinner profile allows it to most windows and doors without special trim. Corner are available at no extra charge.
InsulStone™ is our premium grade with R-Values from R-10 to R-30. It offers full corners & window/door trims with a thicker wainscot cap for a more dramatic 3-D effect.
All CastleRock™ mortar-less insulated stone panel products reduce installation & energy costs, dramatically increase insulation values & can be installed in most any weather conditions by anyone with basic carpentry experience. These insulated panels are dimensionally accurate & interlock together to provide a better fit and appearance than traditional masonry methods. The mechanically fastened panels provide better protection from high wind loads, seismic events, and freeze/thaw damage making it a better choice for building owners, designers, and homeowners.
CastleRock™ Insulated Stone Panels offers the advantages of masonry stone on an economical insulated panel.
At CastleRock™ is a favorite for hotel & commercial building and homeowners because of the lower installation cost and reduced heating and cooling bills. Many homeowners and contractors install it themselves. The hotel pictured in Anchorage Alaska was installed in the middle of winter (November-April) because it is mortar-less. It experienced a major earthquake with minimal damage.
Referral from Alaska Construction Management Services:
"Shortly before the closing of this project, a large and destructive earthquake hit the Anchorage area resulting in significant damage to the finishes on the hotel. Despite the potential for severe damage to the exterior cladding, in the end we only had to replace 4 stone panels that fell off the building. This is a tribute to the design of the Insulstone panels, which are both durable and attractive".
CastleRock™ Stone Products are designed to combine the timeless beauty and durability with ease of installation, energy efficiency & durability of a perfect fit dimensional stone.
The performance and acceptance of the mortar-less insulated stone concept has been field proven since 2006 and Yes, many masons are now converting to InsulStone™ & Qwik-Stone™.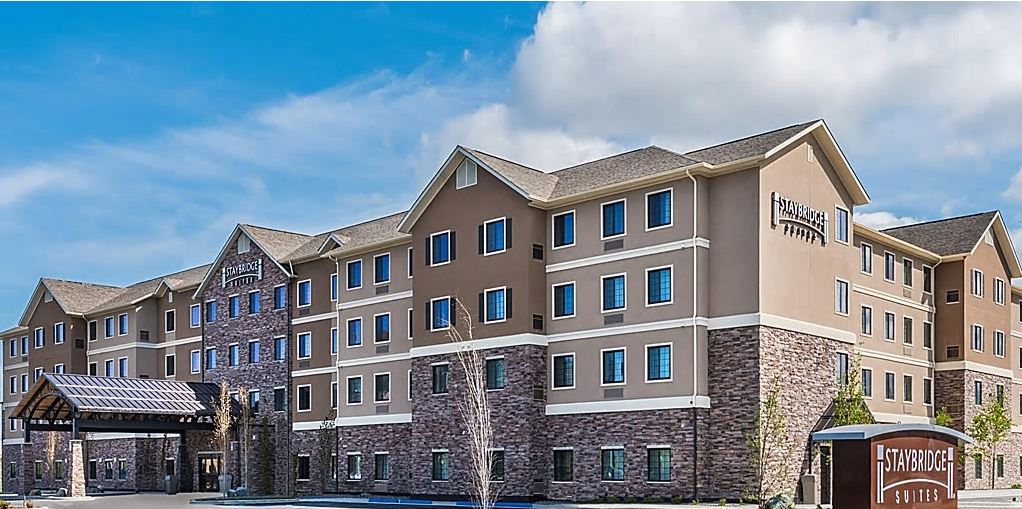 InsulStone, QwikStone, Stone Columns & Interior P&S Stone (Click tab below & save image)