InsulStone Mortar-less Stone Panels
Now! Natural Stone Panels at Immitation Stone Prices!
Mortar-less Natural Stone Panels
Beautiful natural stone on insulated, interlocking panels eliminate the mason and save money. The stone panels can be installed by most anyone in any weather conditions. The panels interlock together and staple or, screw to the wall. The reduced installation cost makes InsulStone the choice of professionals and homeowners.
Panels are available in R-10 to R-30 insulation values & meet the new Federal "continuous insulation" requirements. Starter, corner, cap and penetrations for electrical, plumbing and appliances are available. InsulStone is simply a better & less expensive way to install a superior stone product, increase insulation values. Don't settle for less, when you can have the best!
For a quotation: Send plans or Sq.ft. to be covered & Lin.ft. of corner to: info@castlerockx.com or call 208-895-8557
Natural LedgeStone & Split Stone Collections
All CastleRock Stone Panels are mounted on an R-10 interlocking, mortar-less panel that screws or staples to the wall. No mason or masonry is required.
"Natural Stone Panels" are competitively priced with Engineered or synthetic, man-made stone products plus you get the ease of installation on a Mortar-less, Insulated, Interlocking Panel. Contact us at 208-895-8557 or info@castlerockx.com for pricing and assistance with your order.
Eliminate the high cost of the mason and install natural stone instead of synthetic.
For a High Definition Video view of some colors, click the links below each group of pictures: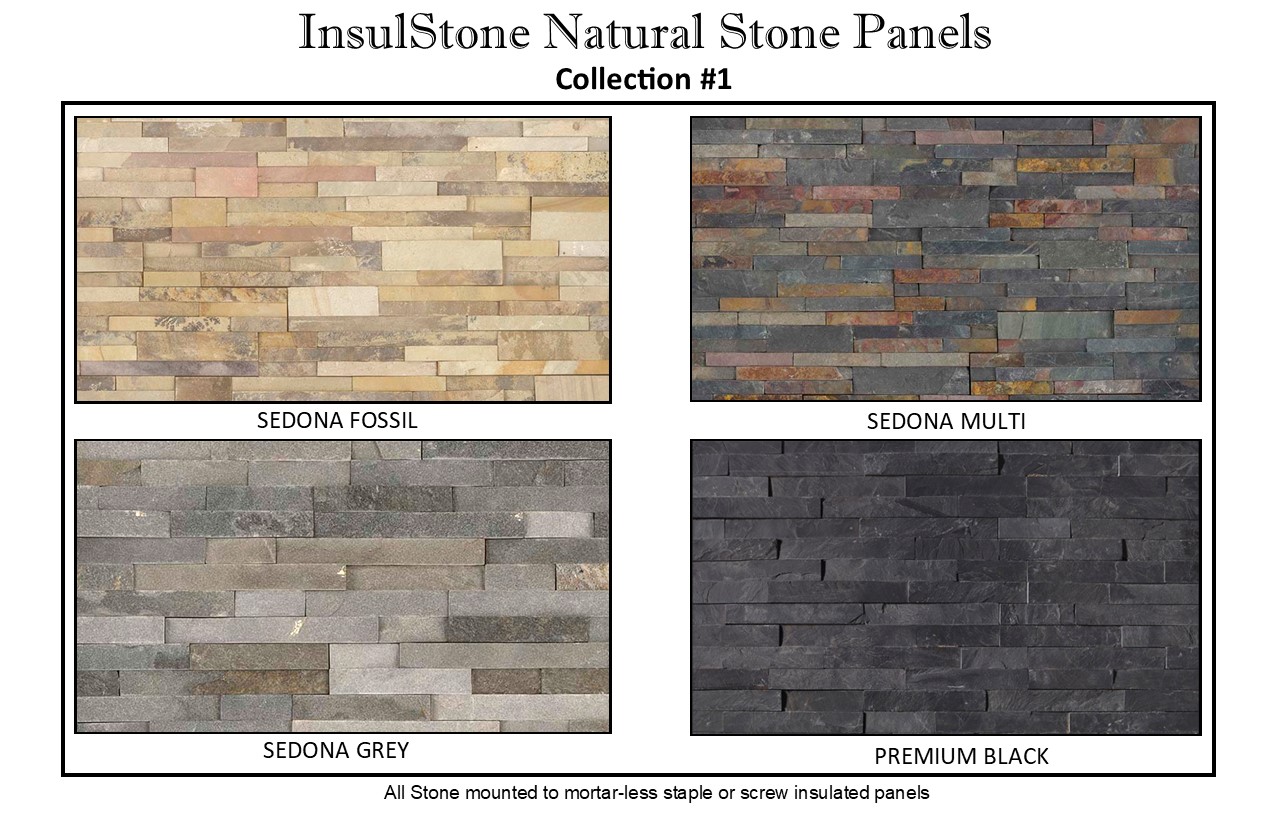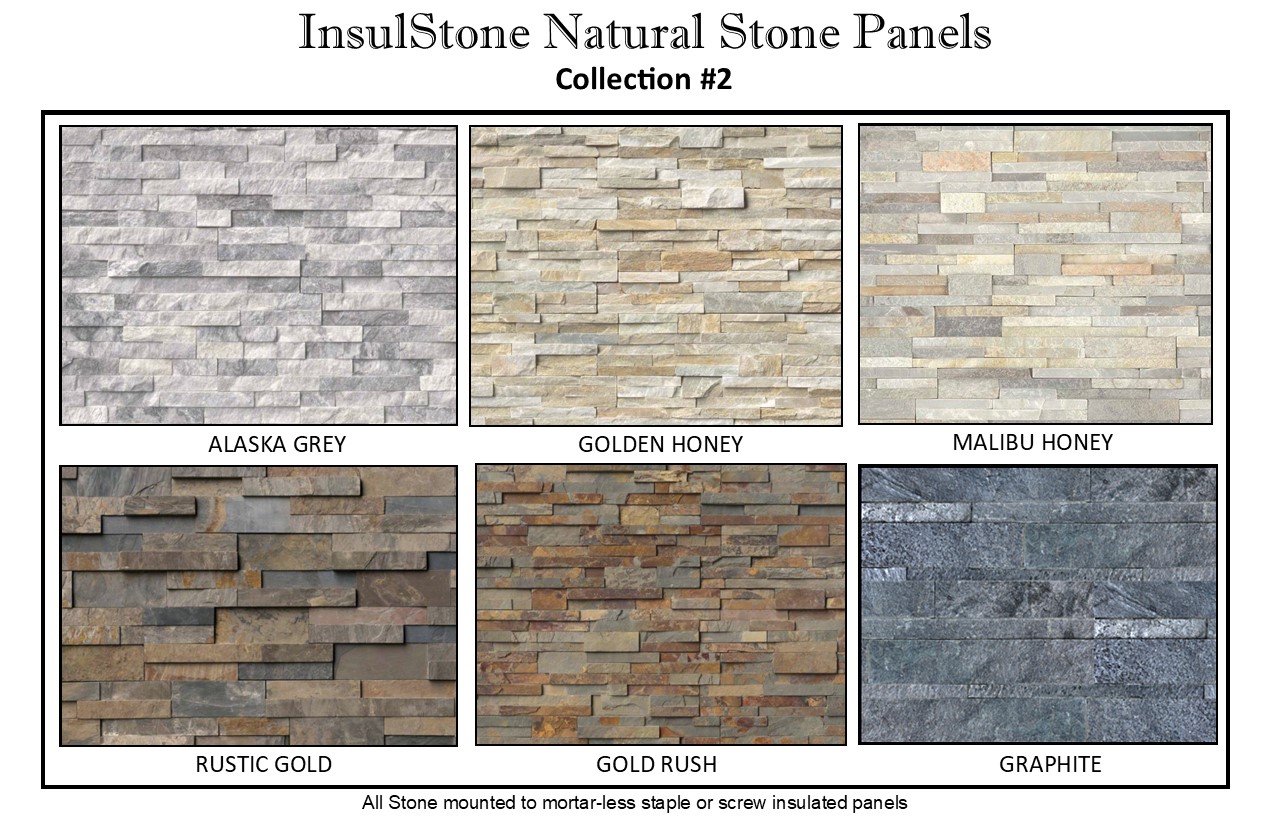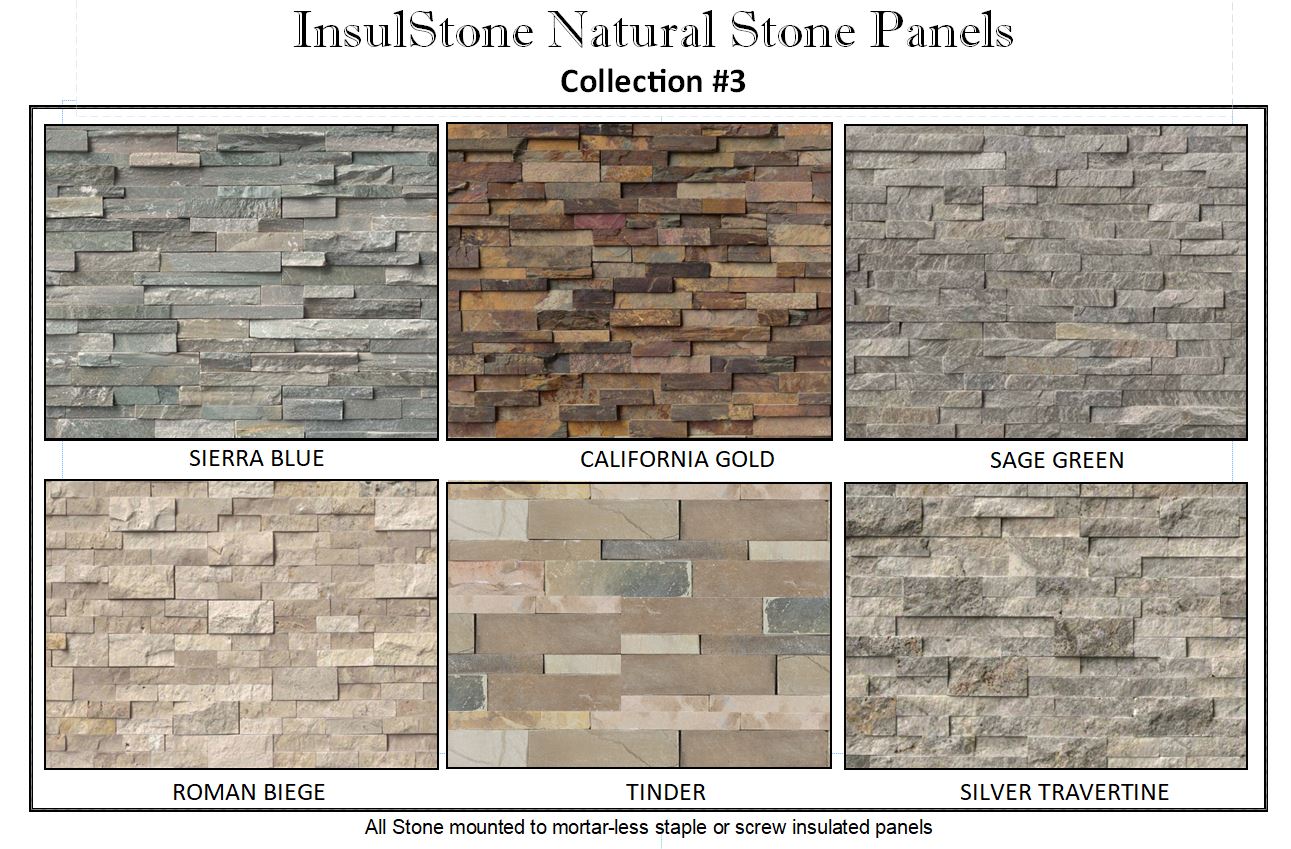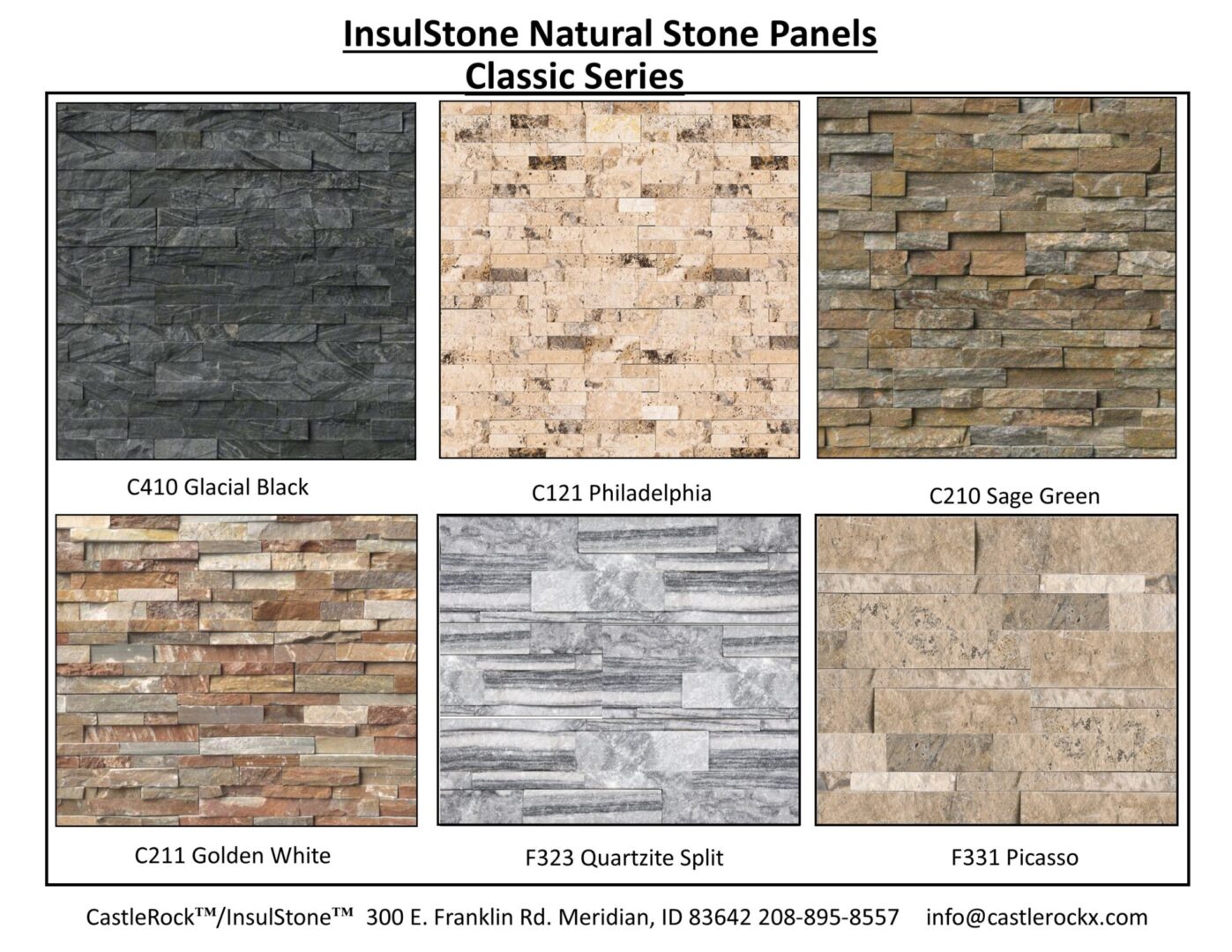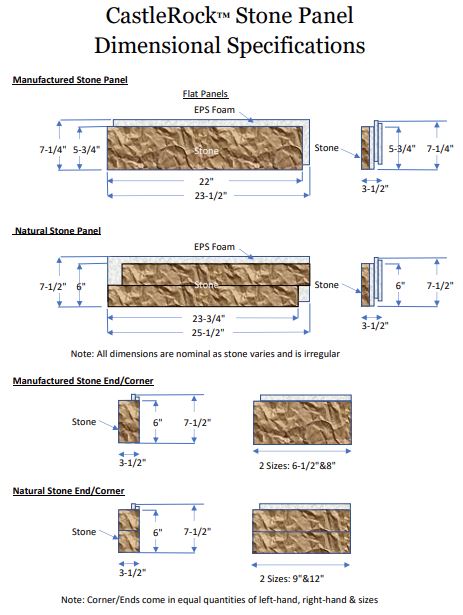 InsulStone - Installation Video, Brochures & Components
Earthquake Sustainability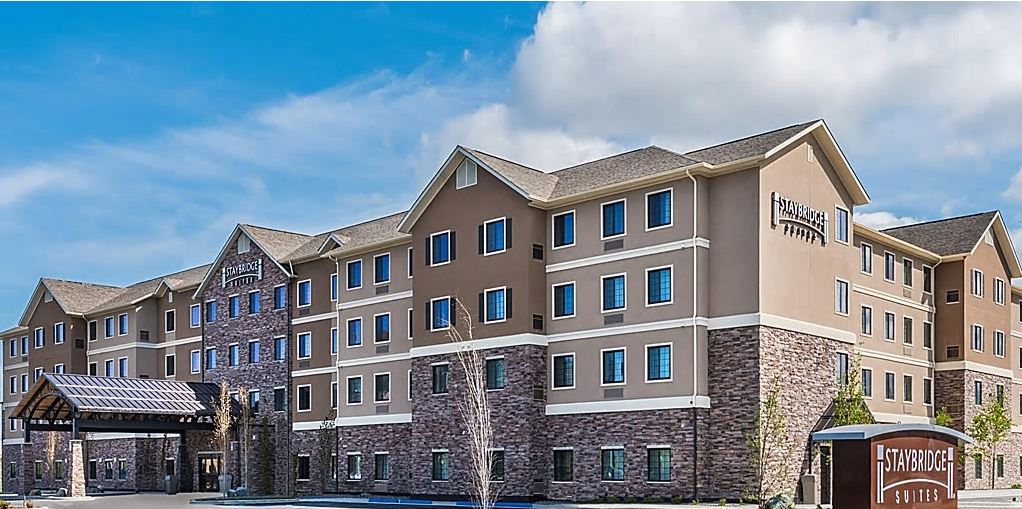 The 2018 Anchorage, Alaska Earthquake
On November 30, 2018 at 10:44 PM, a 7.0 earthquake hit Anchorage, Alaska. The IHG Staybridge Hotel pictured above was under construction. CastleRock-InsulStone had been installed between November and April because it could be installed in below zero temperatures, insulated & mortar-less. The building and exterior suffered considerable damage with broken studs and buckled sheetrock and stucco, but InsulStone survived with minimal damage. See the reference from Alaska Construction Management Services who oversaw the project.
Alaska Construction Management Services
"Shortly before the closing of this project, a large and destructive earthquake hit the Anchorage area resulting in significant damage to the finishes on the hotel. Despite the potential for severe damage to the exterior stone cladding, in the end we only had to replace 4 stones that fell off the building. This is a tribute to the design of the InsulStone panels, which are both durable and attractive". (Alaska Construction Management Services)
Name of the element

Enter description text here.